So I made a little trip to Hoschton Saturday morning and got a chance to meet Jody and pick up my new F5 and switch. Very sweet setup, and great customer service off the bat considering he was willing to let me come to his house on a Saturday morning (when they are not open) to pick up my stuff.
Anyway, on to the goods. In the box comes your chip and switch, cable, instructions, detail sheet of the programs you ordered, and a little info sheet on how to use the switch.
I ordered my chip with
0: No Start
1: Stock
2: Hi Idle of 1100rpm
3: 40 'tow'
4: 80 'economy'
5: 120 'race'
6: 140 'aggressive' with a lope idle
Since I have a manual transmission, the 'tow' and 'economy' etc don't really apply. They're just HP settings.
So...maintain's video pretty much covers the install process, but I figured I'd just do a really quick pic by pic.
Loosen the 10mm bolt in the PCM connector on the firewall side, and remove the connector. Inside the truck (since I have a giant clutch pedal in the way) the instructions point out it is easier to remove the PCM from the truck by removing the entire metal bracket it mounts to. This consists of removing the two 10mm bolts that hold it on.
Remove the PCM from the plastic sleeve. Then remove the bolts on the PCM cover: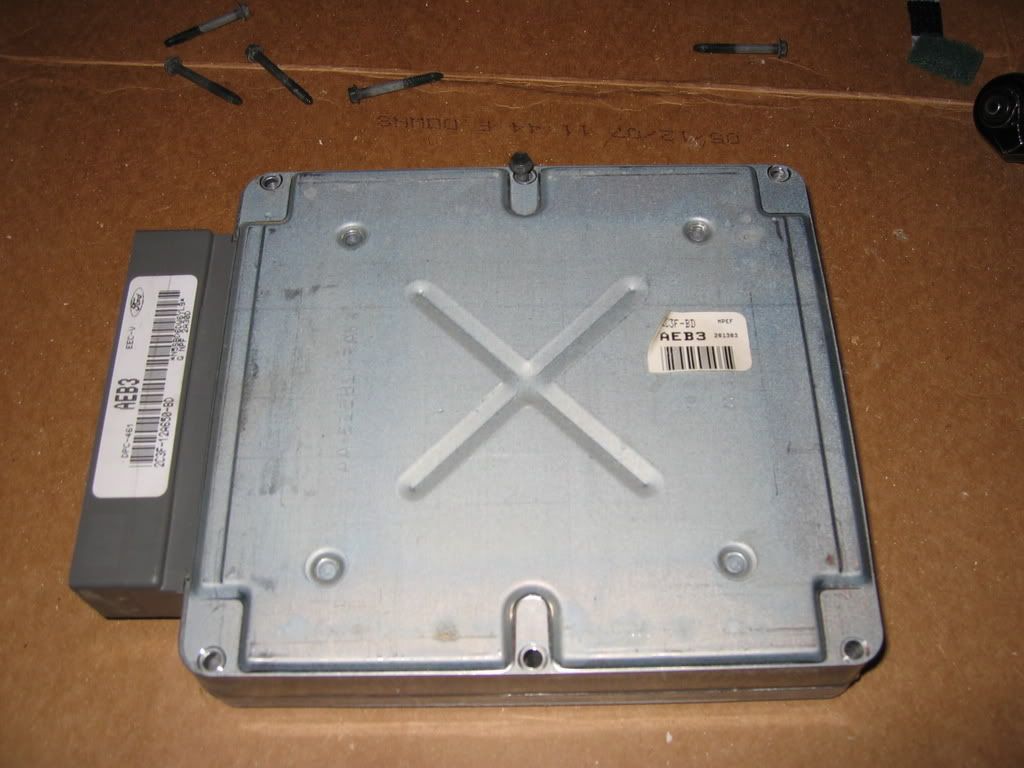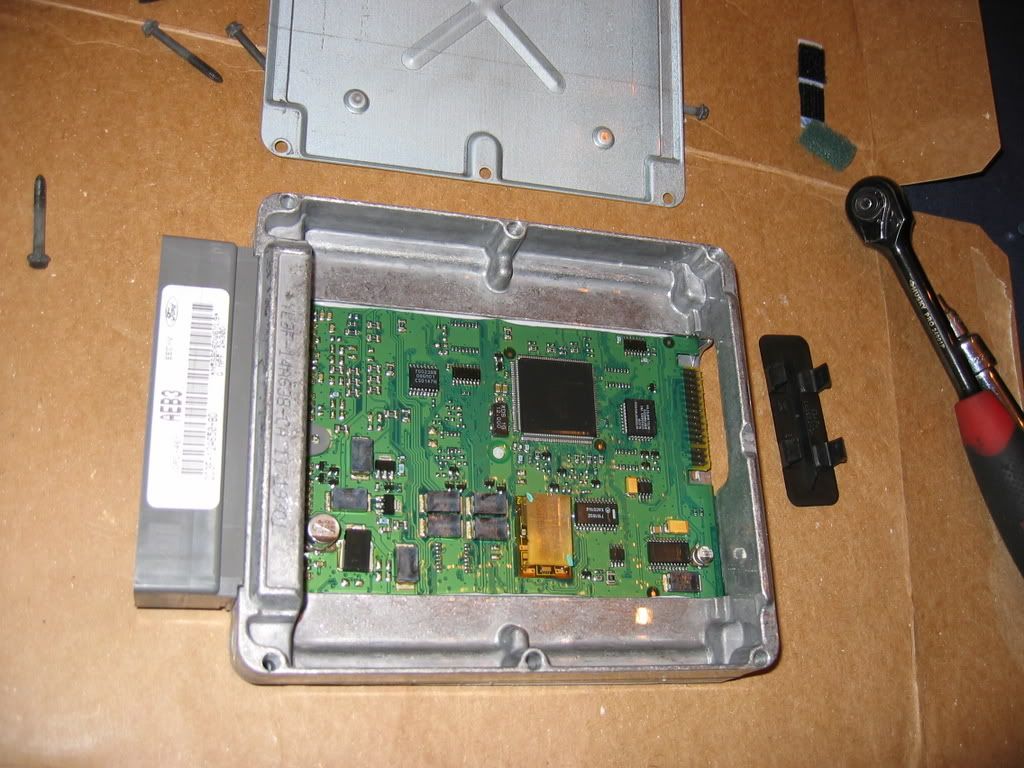 Pop out the black plastic cover, and get started on removing the board coating over the contacts. This was actually a lot more involved than I inspected, no wonder this is a source of problems with the final operation for some people. As per the instructions, scrape it off, then take the scotchbrite to it. Eventually you will have clean brushed tin. Some copper will begin to show through.
in progress: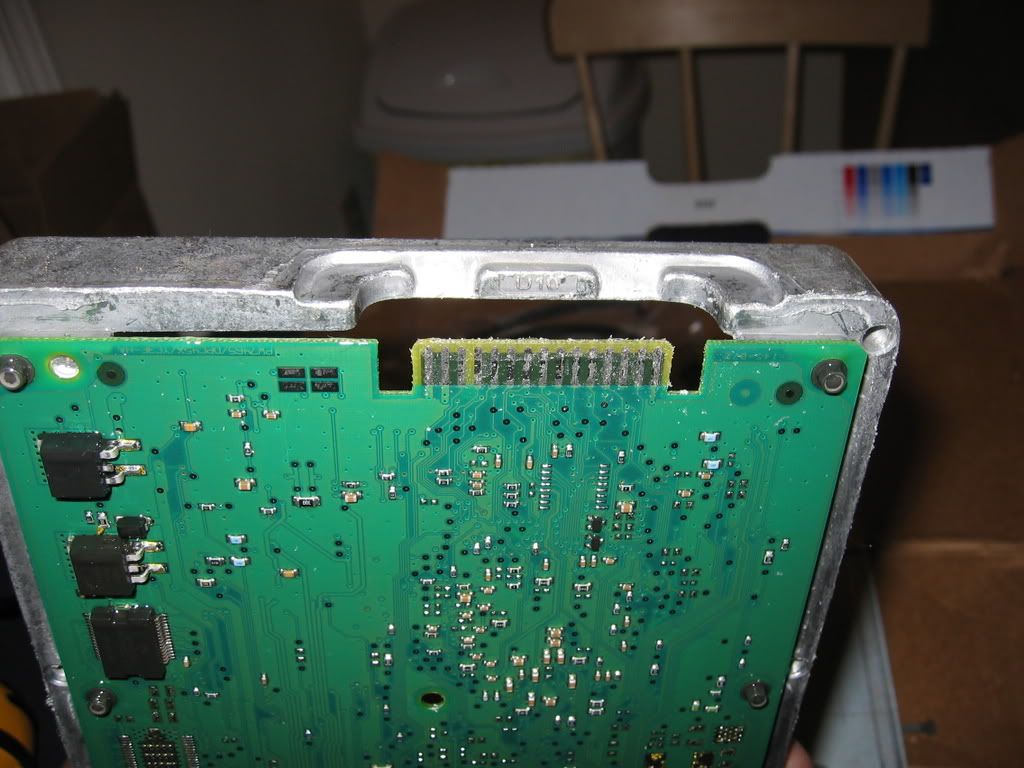 ready to rock: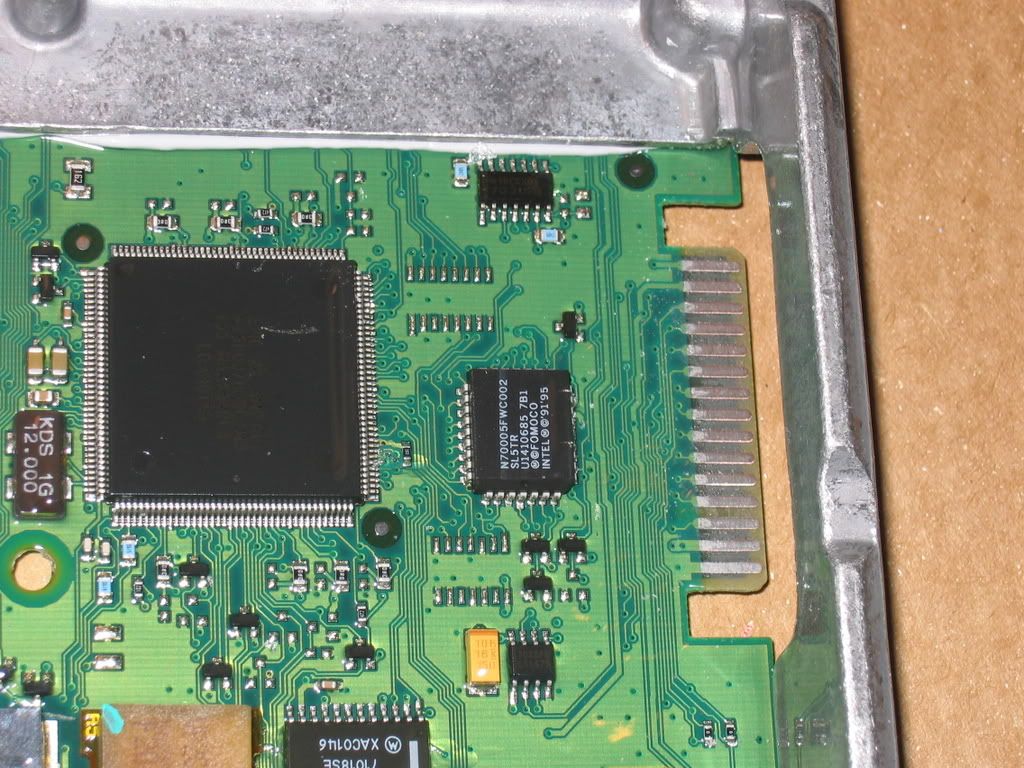 Next...plug the cable into the chip, and the chip onto the PCM board and reassemble the case.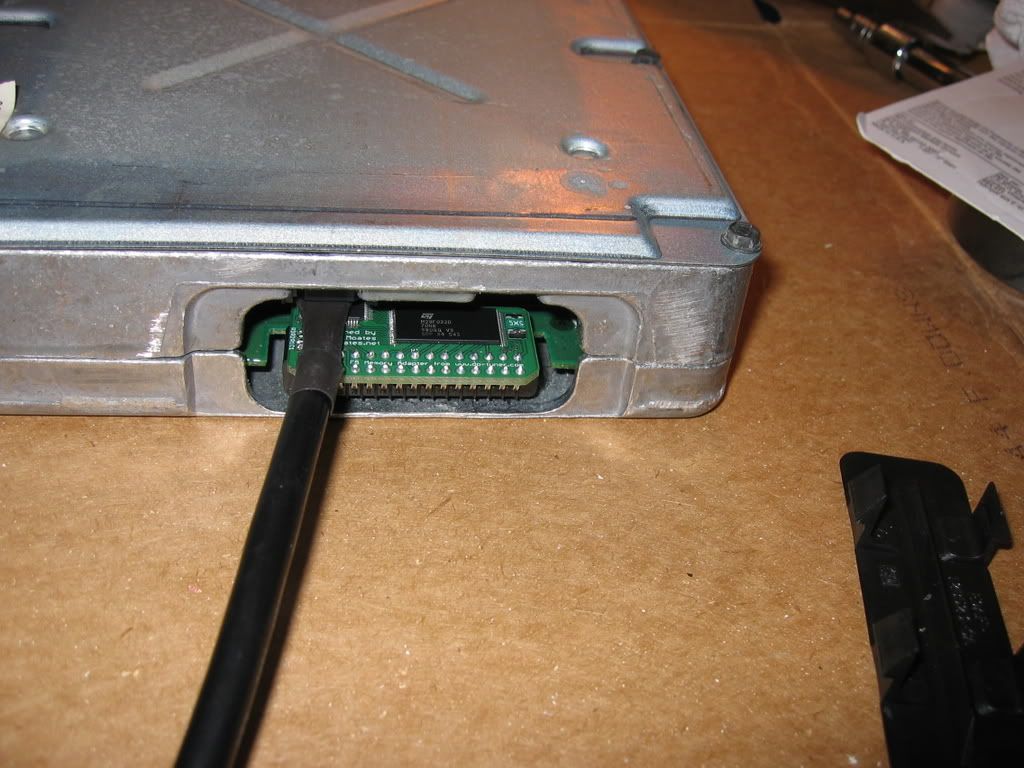 Then the instructions tell you to use cloth tape to hold the chip in place.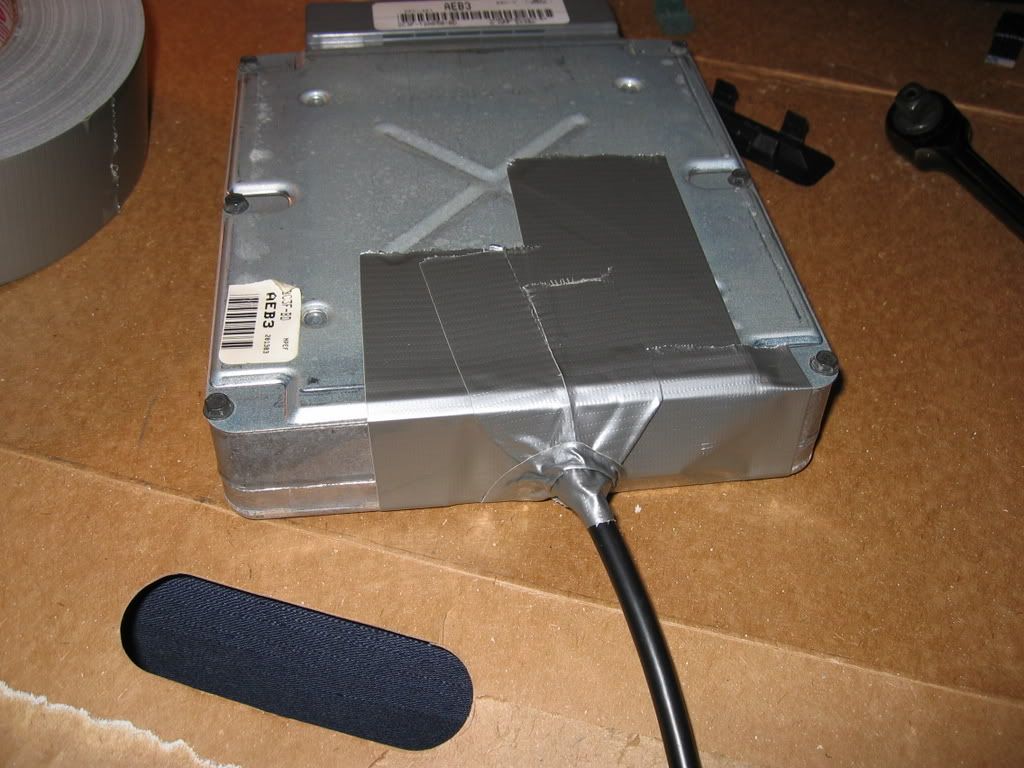 I opted to drill a hole into the plastic case to run the switch wire.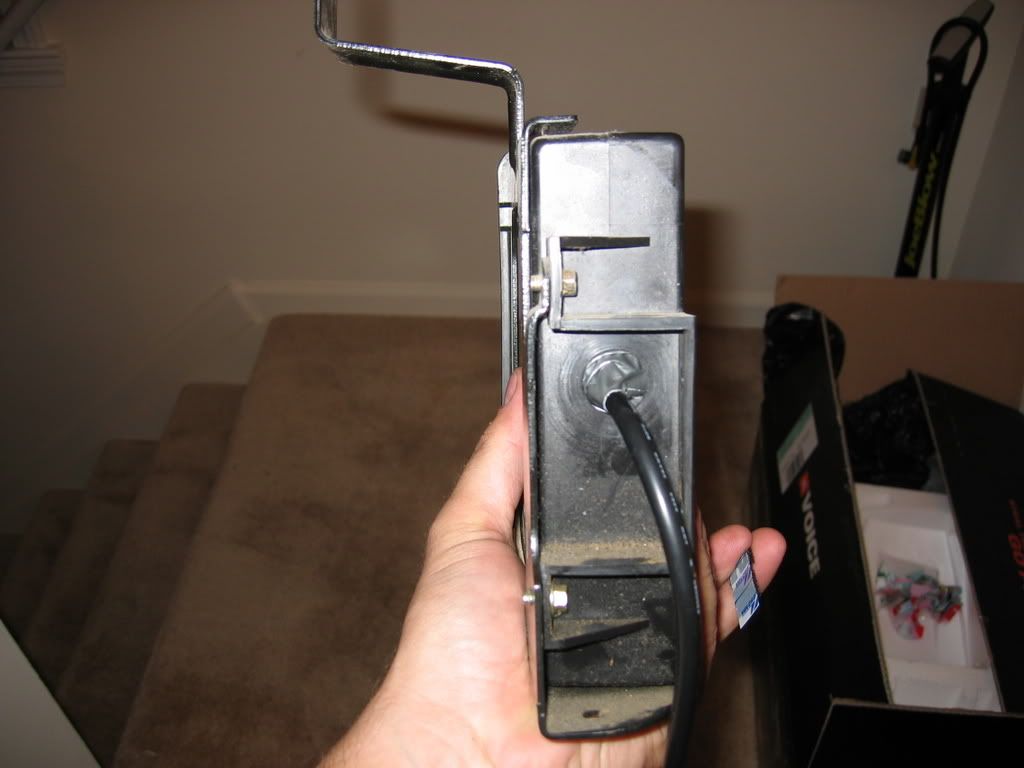 Here is a just because picture of the PCM hole through the firewall.
I originally mounted the switch in the location the instructions suggest, but quickly found I considered it unacceptable for a few reasons. More on that later.
I then decided to mount my switch in the factory location for the adjustable pedal switch ( i think? ). I popped the cover out and started to trim the hole to fit the cable connector on the backside of the switch. I also cut to slits on the side of the hole to make room for my ziptie...more on this later too. I mounted it to the panel with a larger piece of industrial strength velcro.