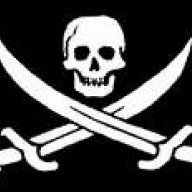 Joined

Apr 6, 2005
Messages

100
Reaction score

0
I swear! Oregon TV and radio weathermen MUST have a prerequisite that they graduate from Meteorologist School LAST IN THEIR CLASS!
Weather said it was supposed to be nice - and no rain Wed/Thurs. So on my days off, I decide to wash, then clay bar, wash and Zaino the snot out of the truck (3 coats).
Started at 8:00 am - some fog - but that's OK. At 6:00 pm I get done and go in for dinner. Ten minutes later it's pouring!
It figures!