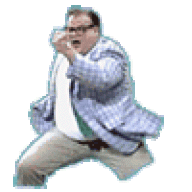 Joined

Apr 10, 2005
Messages

8
Reaction score

0
Location
95_stroker said:

Elk blood.

Once that stuff cooks to the exhaust you'll play hell getting it off.......

......are usually still dripping down through that back rack right onto the muffler.
My plan is to put the deer across the front rack. Granted, an elk is much bigger and you would have to utilize both front and rear racks.
I don't want that blood dripping in between the seat and the battery/airbox compartment ....as well as the exhaust, now that you've mentioned it.
Kindest Regards,
-Will in Maryland