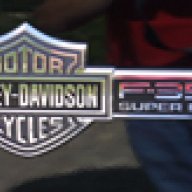 Joined

Mar 28, 2005
Messages

6,809
Reaction score

3
Location
I am pleased to announce that our WIKI is back and hopefully better than before. This is a different style of WIKI that has many more features and at first it seems like a very steep learning curve.

What you have to do to access all the features is;

Register a user name.

Its that simple, of course if you dont want to register a user name you can still browse the WIKI as a guest and still have access to the articles and take advantage of the knowledge contained therein. If you do choose to register a user name you can further customize your personal WIKI (TIKI WIKI as it is called) to your likings. Right now we have it set up to not accept changes or uplaods. Therefore if you want an article published you will need to contact an Admin or Moderator here. We (all of you guys that submitted articles) put an awful lot of work into Rev 1 of our WIKI only to see it spammed to death. That is the driving force behind the tighter controls this time around. We will see how it goes as time rolls forward and we may loosen security some if it poses no threats. With that said, the link at the top of the nav bar and the one at the bottom of the forum page titled DIY, Article, FAQ WIKI are now active links to the new version.

We still have articles to move from the old WIKI into the new as of right now, but for now it is open and useable. We will continue to populate it with the articles as time goes forward, please feel free to submit new articles to us as well.


Have at it guys and gals!!!!!